[19. April 2013] A-400 Advanced Network Setup now available | [11 Jan. 2013] Customize your A-400 Home Screen
Firmware:
A-400 [13 May 2013] | C-300 [30 Nov. 2012] | A-300 [30 Nov. 2012] | C-200 [21 Jan. 2013] | A-200/A-210 [10 Aug. 2012]
Just got your NMT | WIKI has the answers | Search the forum | Forum Rules/Policy | Firmware & Official NMT News | Popcornhour manuals
User(s) browsing this thread: 1 Guest(s)
New C-200 current theme remix download
10-03-2011, 07:21 AM
(This post was last modified: 10-03-2011 08:11 AM by needlesbox.)
Post: #1
needlesbox


Member




Posts: 143
Thanks Given: 16
Thanks Received: 1 in 1 posts
Joined: Dec 2007
Reputation: 0
New C-200 current theme remix download
Hi There-
I really liked the design of the current c-200 theme but I didn't like the usage of colors- It is just too busy-
so i remixed it and made a blue version using the current theme's icons and a reworked version of the original c-200 background.
below is a picture i took of my screen- not sure how else to get a great test image of it without rebuilding the whole thing in photoshop- The icons aren't that blown out and have quite a bit of blue in theme, so hopefully the image will sell you on the remixed theme- If anyone has a good way of posting screens from their c-200 that uses this, please post some better images!
Megaupload download link
C-200 Blue Remix Theme
Just take the contents of that link, unzip them, and then put them in your Photos folder on your apps drive then reboot the c-200, its that easy-
If you want to use the background for myihome, just take it from the download and replace one of the themes in myihome on your computer, super easy to do on a mac by right clicking myihome and selection "show packages contents"- win users will have to look up how to do it-
I also made my own screensaver images of some of my favorite movies that is included in the download-
New look
Vs. Old look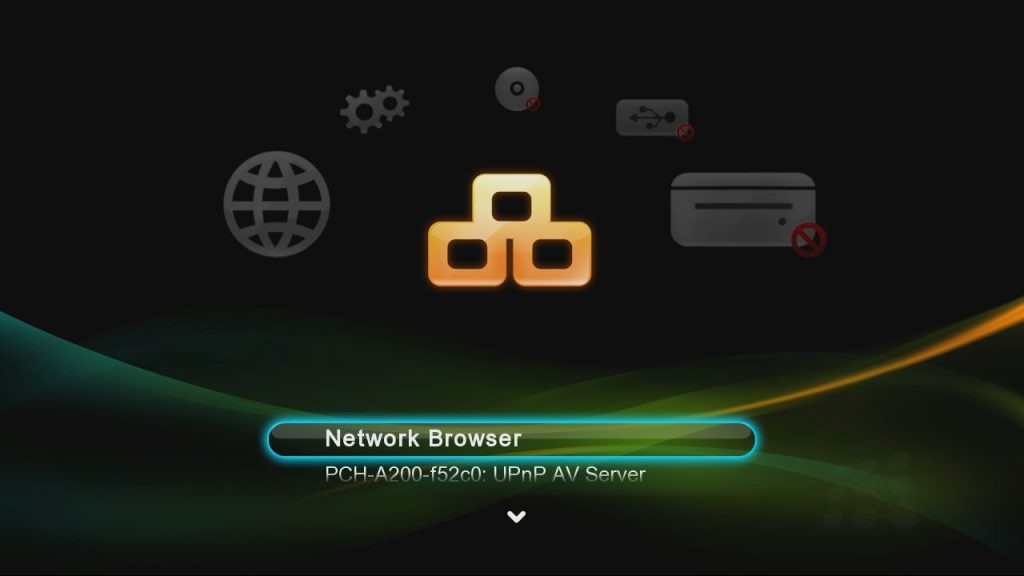 feel free to to hit me up with feedback- thanks-
The following 1 user says Thank You to needlesbox for this post:
1 user says Thank You to needlesbox for this post
geekuix
(10-03-2011)
10-03-2011, 07:28 AM
Post: #2
geekuix


Retired Beta Tester



Posts: 559
Thanks Given: 194
Thanks Received: 38 in 32 posts
Joined: Apr 2010
Reputation: 2
RE: New C-200 current theme remix download
Great job
---
NMT

: PCH-C200 - HDMI Chord Silver Plus - DNM Solid Core Cinch Interconnect - Signal Cable Silver Ref Digital Coax
Pioneer VSX-921K Receiver - DAC Asus Xonar Essence One - Focal Sib & SW 700V Sub 5.1
LG TV 42SL9000 - 19Tb Nas Server - Xindak XF2000 Power Conditioner


Firmware

: 03-04-120607-21-POP-408 (Public RC) (6.7.2012)
The following 1 user says Thank You to geekuix for this post:
1 user says Thank You to geekuix for this post
needlesbox
(10-03-2011)